Case Study

Guardian Credit Union
Guardian had just introduced an ambitious initiative encouraging people to connect within their communities. How could television ads help spread that message?
Client Stats
Asset Size: $695M (as of 1Q21)
HQ: Montgomery, Alabama
Branches: 15 
Target Audience
Community-oriented
Montgomery-area Residents
Goals
Introduce the Guardian Bench
Encourage connections
Increase awareness
Introducing a new branding element which encouraged personal connections during a pandemic made for some interesting challenges!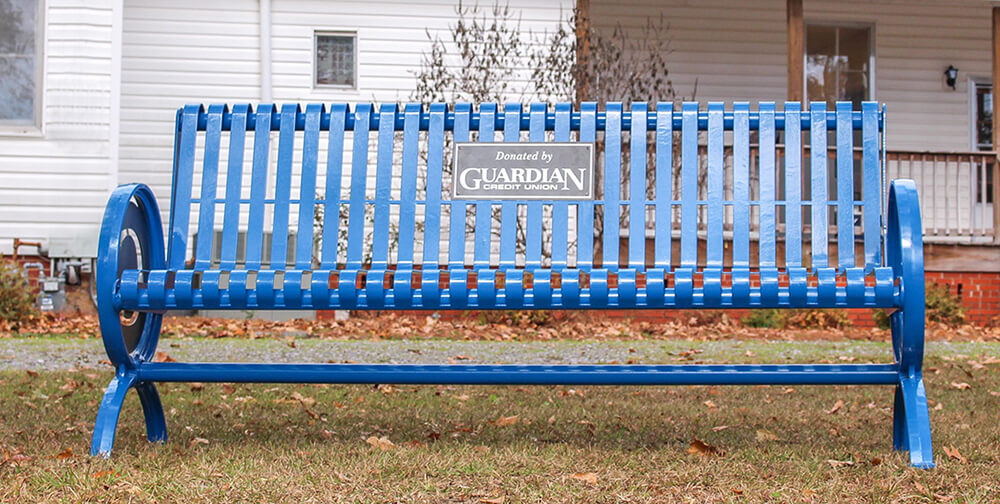 Community Connections
Guardian Credit Union is always looking for ways to empower their members and the local community. Like most other financial institutions, they support local organizations through service and sponsorships, but what sets Guardian apart is that they also encourage individuals to do the same. They've created initiatives to support volunteerism, such as providing a volunteer matching system on their website. 
To further increase community connections, Guardian Credit Union's marketing staff placed custom park benches in the several high visibility locations. These benches encourage people to connect with others around them as they watch their children play, or enjoy the shade of a tall tree – all while being supported by Guardian! 
Creative Challenges
Guardian Credit Union came to JB Communications Group with the idea to introduce the Guardian benches to the community through television ads – to encourage community connections made possible by Guardian. 
JB Communications Group brought on one of our favorite collaborators for video – Lance Cooper with Storyboard Creative. Together with Guardian's amazing marketing team we crafted many ideas to highlight the meaningful ways strangers can connect around park benches, specifically a Guardian park bench. 
And then the pandemic hit.
Social distancing was not a friendly environment for encouraging strangers to sit together on a park bench. How could we still show the power of Guardian's efforts to connect people in a community while also respecting new social-gathering attitudes?
Commercial #1
After much discussion and collaboration, we decided to move forward with the first spot as soon as the ban for non-essential travel was lifted. The script and video plan was altered so the commercial would just show the bench – no people. Lance was the only one involved in the shoot, so even the production limited social interaction.
To keep the commerical engaging and visually appealing, Lance used some beautiful natural lighting, time lapse techniques, and amazing editing/post-production skills.
Commercial #2
As we all learned more about the virus and safety protocols, Storyboard Creative came up with a production plan for the second commerical to keep actors and crew safe. This plan meant we could put people in the spot to show how the bench can spark meaningful moments and encourage connections out in the community.
This spot featured diverse on-screen talent and was shot in several of Guardian's communities. These tactics reflected the true nature of Guardian's members, both in people and in the environment, allowing viewers to relate more closely to the credit union. No stock imagery, no faked sets. It was very critical to use the real benches in real situations.
Guardian was able to put both ads in heavy rotation on local cable and OTT ad buys by late summer of 2020. These new ads, featuring custom footage with real people, created authentic reflections of the credit union and the communities – a feat not many financial institutions in the area could accomplish. If new ads were created in 2020, they relied on stock footage or previously recorded video; certainly not freshly made. This alone created a nice set of spots to help Guardian rise above their competition!
I love working with Guardian Credit Union. It's a relationship which has been nurtured on both sides, providing years of support and encouragement! We often have calls or emails to just hash out marketing ideas not related to any specific project – maybe something we've seen in the financial marketing industry or in the ad industry. These conversations always bring so much inspiration on both sides. They're definitely a great group creating so much positive energy!