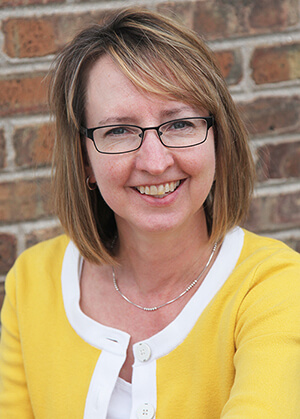 Strengths (from Gallup)
Positivity
Learner
Connectedness
Maximizer
Arranger
Talents
Quickly assessing situations
Finding connections in seemingly disparate elements
Creating confidence in others through collaboration and counsel
Building talented teams
Identifying the best solutions for appropriate budgets
Stress Relievers
Learning! Whether it's golf, horsemanship, gardening, marketing, business strategies – give me a new nugget, a new technique and I'm all in!
Exploring this big, wide, beautiful world.
Heck, just sitting on the deck on a pretty day with a cold one watching my horse graze.
Hi, I'm Jackie!
Always curious, positive, and looking for ways to serve.
The foundation of my marketing and advertising career was centered around graphic design, as the first 10 years or so found me working in small marketing agencies and large corporations such as Xerox, Sony Music, and Service Merchandise (anyone remember that retailer?).
Then I stumbled into the credit union movement when hired on to start up Redstone Federal Credit Union's Creative Services Group. The 'people helping people' philosophy resonated with my natural tendency to serve others, and I spent eight years honing my marketing leadership skills there.
RFCU is Alabama's largest credit union and one of the top 30 in the United States, which offered plenty of opportunities to learn, explore, and discover effective strategies and methods to grow and engage the membership.
Some of the more prominent projects I completed while at Redstone Federal Credit Union:
led a rebranding campaign including development of a new visual and voice style, then rolling it out to employees, members, and the general public
produced the credit union's marketing and advertising assets, including magazine, brochures, logos, posters, television & radio commercials and special event materials
worked with a national web development firm to completely overhaul the credit union's website; developing the site's strategy, overseeing the design and development, writing content and coordinating the project to a successful launch and implementation
began the Facebook and Twitter activities for the credit union, developing the strategy and creating the voice
The agency side of marketing and advertising beckoned, where I enjoyed being a client liaison. This role was key in honing my listening and learning skills. And I also where I discovered how my natural curiousity helps clients learn more about themselves. But I really wanted to take these skills back into the financial industry!
JB Communications Group became my vehicle to make strategic marketing and advertising accessible for credit unions and community banks.
For more than seven years, I've been blessed to work with marketing vice presidents to get their messages heard through effective marketing communications and advertising. My curiosity is insatiable, so count on me to ask lots of questions as I learn your organization, membership base or clientele, and your goals. Then together we'll create a plan to meet or exceed those goals!
My goal is to reduce your stress, get you more confident in your marketing efforts and ultimately, to make you look good to your boss and your board of directors.
This drive to serve others goes beyond helping clients – I enjoy using my talents and skills to serve those who serve the community. I sit on the Board of Directors for The Arc of Madison County and volunteer for many other organizations such as Meals on Wheels.
JB Communications Group is a Proud Member of

Public Relations Council of North Alabama